At only 18 years old, Victor Andoh isn't strikingly different from most other students at Asamankese Senior High School in the Eastern Region of Ghana, except that he is also a contestant on the Biggest Liar in Ghana.
He's kind, known for holding the doors open for students and teachers once the passing period crowds flood the halls. He's smart, understanding assignments with minimal assistance and breezing through tests and exams with ease.
And if he's not playing football with his friends during lunch, you can find him in the middle of an audience in the courtyard, crooning along to Akwaboah Jr. or showcasing one of the songs he's written on his own.
As a contestant on the new show, he can draw a crowd with his voice, but this isn't new information- those who have grown up with Victor have known of his talents for a long time.
A Born Talent
Since Victor was a child, he's known the gift of song. His parents, Akuba and Kaku Andoh, raised him on Gospel music and would frequently play (and even sing) it around the house during Victor's childhood. Music is in his blood, that's no surprise, but even his own mother was surprised to hear him sing for the first time.
"As soon as he could speak, he could sing," she tells us, looking at Victor lovingly. Her son shakes his head, adjusting his glasses with a smile.
His parents tell us that Victor joined the choir at Christ Apostolic Church International as soon as he was old enough to, and even now, as a senior, you can find him on the stands every Sunday. He has a passion for Gospel music, but at the end of the day, he loves songs of all different genres and eras.
Victor isn't one to shy from the spotlight. Whenever his schools (or the town itself) would have talent shows and singing competitions, he was always the first to sign up- even if the prize was simply a blue ribbon or a coupon for an extra scoop of ice cream at Giggles.
In spite of all the signs being there, even Victor himself was surprised to realize that singing wasn't just something he wanted to do on Sundays or during school breaks- it was something that he wanted to do for the rest of his life.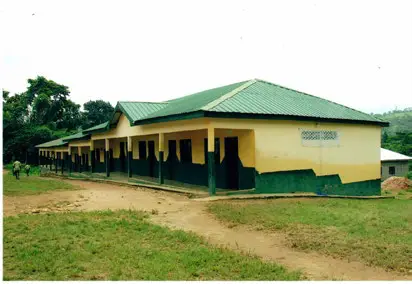 If He Wins
"I've done my research," Victor tells us, his girlfriend, Ashantay, nodding in approval beside him, "And I really think I could make it if I had the means to."
The means Victor talking about being a high-quality microphone and editing software to turn his songs into a reality. He has a notebook, worn and old, on his lap- full of songs he's worked and reworked a million times over.
"Right now, I'm one of the only people who has heard all of his songs," Ashantay tells us, "And I think the world would be all the better for his music."
The prize money would be a jumping-off point, getting Victor to the place he needs to upload his music for streaming.
"With his talent," his dad smiles, "That will be all he needs."