Here's the thing about Kofi Asare: he's one of the kindest men you'll ever meet.
A man of only 23 years old, those who meet Kofi are always astounded by the wisdom he holds. The positive outlook that he has on life is infectious, and it's hard to leave his presence without wearing a smile as big as the one Kofi dons.
Kofi Asare is a young man bitten by a travel bug. However, he won't heed its call without his parents by his side, and another contestant on the Biggest Liar in Ghana.
Kofi's Childhood
Born and raised in Kumasi, Kofi has never known a life that wasn't colorful and bright. He grew up in a family of merchants, and spent a bulk of his childhood helping his mother and father with their textiles and clothing store in the Kejeta Market.
Though he was never necessarily interested in fashion himself, he did find great joy in meeting new people, other children, and roaming around the market to see what goodies he could discover. It was something he loved to do, and he had gotten in trouble for wandering too far off from his parents on more than one occasion.
"I guess I just wasn't very good at keeping still," Kofi tells us now, eyes bright. His mother rolls her eyes with a laugh beside him, "I still haven't quite figured it out."
His father tells us about an instance from his son's childhood when Kofi, who had just learned how to walk, had managed to make his way out of the front door of their house when he and his mother weren't looking.
Panicked, they found him making his way to a group of children playing on the nearby road. This was the first, but far from the last, instance in which his parents gained insight on their boy's adventurous and independent spirit- and it is something that Kofi hasn't soon outgrew.
A Family Man
Though he has no family of his own quite yet, it's clear that Kofi is a man with a heart for those he loves. Whilst some of his friends and classmates have moved out of their homes in search for their own lives, Kofi plans to do things a little differently.
"I am my parents' only child," he explains, "I couldn't imagine leaving them, especially as they grow older. I feel it is my duty to help them."
He is solemn. His mother and father each lending a hand to soothe the boy on the back, both thankful that they've raised a child of such heart.
With the limited money they have from their store earnings, the Asare family tries their hardest to take vacations or short trips away when they can. These are the days that Kofi looks forward to the most, where, just for a couple of days, he can live out his dreams of being a world traveler.
Maybe they travel to Dambai or Techiman for the next week or so, or maybe they only make enough to take a day trip to another nearby province. Regardless, Kofi is thankful for the time he gets to spend with his parents, and the beauty of a location outside of the ones he spends everyday in.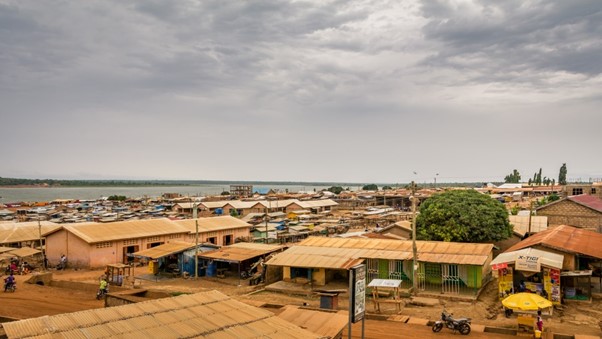 His Biggest Desires
Kofi is transparent about what he would do with his earnings: he would hit the road.
At least for a while, that is.
With his desire of world travel sobered by the fact that his parents need him at home, he feels that winning the prize money can allow him to take both his mother and father with him during his travels. They have yet to see the world on their own accord, and this could satisfy all the sights they want to see.
The young man is beaming when he says, "There is so much more world to see outside of Kumasi. I want to be able to see it alongside my parents. I don't want them to worry about the store back home. I just want them to enjoy their vacation without worries."
Without the prize money, the chances of the Asare's being able to leave the country are slim to none. This is truly the opportunity of a lifetime for Kofi, but he's done his part to prepare himself should he not be chosen to win.
"If I don't get the earnings, that will be okay," he says, genuinely, "I will find a way. And if not, we still have a lot more of Ghana to see."