Samuel A. Owusu was only 10 years old when he realized the value of hard work. Growing up in Adenta East, Samuel frequently accompanied his father, his only parent, after the death of his mother during childbirth, on business trips to Accra. Since then, he's never forgotten the feeling in his heart when he saw the towering skyscrapers and the hustle and bustle, he didn't have in his small town.
A New Chapter
He was only a teen when his father passed away – and Samuel made it a point to live a life that his father would be proud of. After earning a degree in software engineering, it didn't take long for Samuel to build up a hefty reputation and repertoire to be employed as the Technical Director at one of the largest tech agencies in the Accra location.
He is well-respected by his fellow employees- new and old. It doesn't take long for him to be thought of as one of the best directors that their branch has ever had, and Samuel is transparent about the fact that he owes it all: his passion and leadership skills, to his late father.
If Samuel A. Owusu were to win the Biggest Liar in Ghana prize money, he knows exactly what he would do: and he has his late father to thank for it.
A Family of His Own
In spite of the fact that Samuel is constantly on the "go, go, go", he felt secure enough a few years into his position for him to settle down and start a family. He was 32 then, and after a serendipitous night out at SOHO, he bumped into his wife Amma, and the rest, as he likes to say, "is beautiful history".
After a year together, Samuel proposed, and he and Amma were married in a beautiful ceremony. Not too long after, he shared with his friends and office mates that they were expecting a baby. A boy, in fact, that they were naming after Samuel's father: Fynn.
Now, at the age of 37, Samuel is the proud father to a 4-year-old boy who carries the same curiosity as he did when he was a child. Though he still dedicates his heart to his work, Samuel also makes it a point to spend every waking hour he has when he's not in the office, to his family.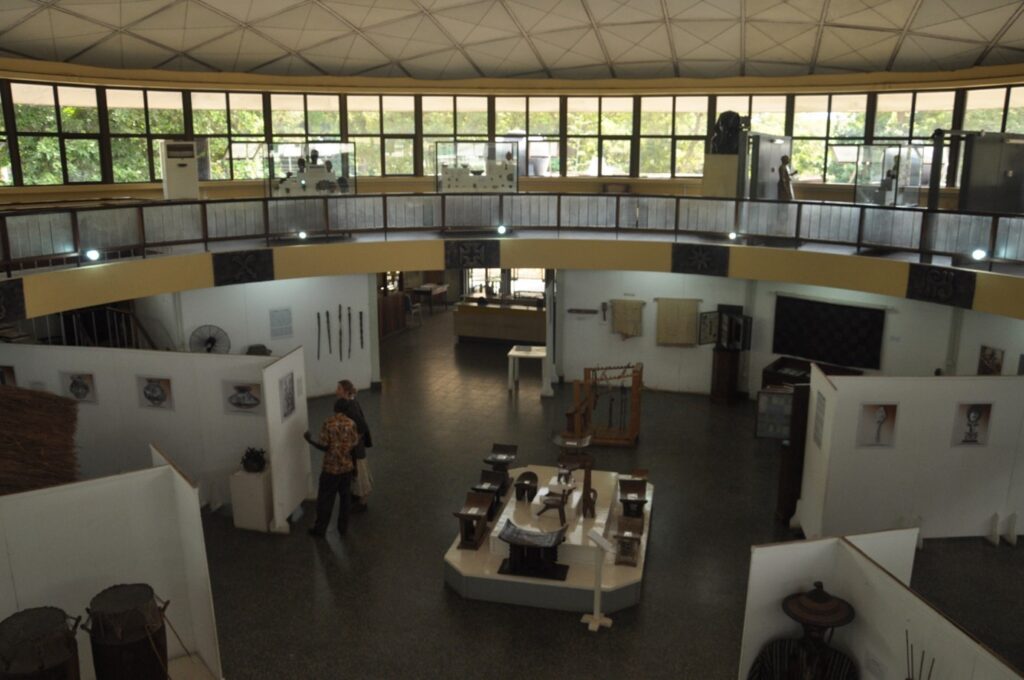 Outside The Office
Often, you can find Owusu spending time divulging in the educational. They're frequent visitors to the National Museum Of Ghana, but may also be found roaming around the Accra Zoo and the Aburi National Garden- areas that Fynn Jr. unceasingly drags them to again and again, and that they agree to revisit without hesitation.
Though seemingly always out and about, the Owusu's value their time spent at home as well, with Samuel having a profound appreciation for it as he very rarely spent time at home while he was growing up. Because of that, he works together with Amma to have as welcoming of an environment as possible.
Very rarely would one visit the Owusu home and not find a children's movie playing on their TV, alongside a homemade fort propped up in front of the screen. Samuel does ensure that Fynn Jr. immerses himself in things outside of media as well and has already bought him a children's violin that he hopes to teach him to play when he's ready.
Samuel's love for classical music is his own and is actually what inspired him to take up the violin as an adult. He deeply enjoys how calming and soothing it is, and once he had access to real money through his work, buying an instrument and paying for lessons was one of the few things he allowed himself to splurge on.
If He Were to Win
A smart man with his money, Samuel began to set aside his earnings even more aggressively by the time his son was born. He wants to ensure that, if anything were to ever happen to him, that his family would still be able to live comfortably and safely as they would with him alive.
If he were to win the Biggest Liar in Ghana, he tells us, the winnings would be divided 75:15 into his son's savings account for when he's grown, and into his and his wife's joint savings. "It would be the greatest gift I would ever receive," he tells us, beaming, "To know I can provide for my family even after I am gone."